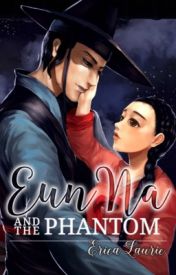 Who is Erica Laurie? – Tell us a little about yourself.
In my day to day life, I identify myself as a wife and mother who likes to dream up stories. Whether it is dragon hunting, visiting the wood elves, or recording the events and stories of my imaginary friends.
When and why did you being writing?
I've long been a scribbler.  I was published for the first time in a literary magazine for kids by kids. I'm proud of that accomplishment, although after earning a nice stack of rejection slips, and a few handwritten notes on said rejection slips encouraging me to keep writing, I stopped writing stories. Instead, I became an avid journal keeper. That I kept up until 2010 when I was pregnant with my daughter, and I was dealing with a bad case of insomnia. So during the night when I should have slept, I took to writing a story by letter that I would email to my cousin daily about a girl named Cecilia who discovered she could wield magic. My cousin responded by writing me one, and then I did NaNoWriMo a few times, and had fun. I didn't always hit the 50k goal line, but I did reach personal goals.
Do you think that writing on a platform such as Wattpad has helped you grow as a writer?
Oh yes. I don't think Eun Na and the Phantom's first draft would have made it to a finished story  without wattpad. Those early readers, and making friends who also love watching Korean dramas and writing stories like that made such a big difference. It helped keep me going,.
Eun Na and the Phantom is now a featured story on Wattpad. How did the story come about? What inspired you to write it?
Well, I love historical fantasy Korean dramas and I wanted to write one. I had run across some folktales online, and while they were not happy ever after stories, a few of them stuck with me. One of them became the very basic idea behind Eun Na and the Phantom,
So, with this folktale the logger's daughter agrees to marry an unknown to them handsome gentleman since he'll pay their debt. She doesn't even look at him. Turns out in his tunnel he's a shaggy phantom with eyes that gleam blue, and outside of his tunnel a handsome young man.  He makes her clean and cook, and she's unkind to him. The daughter eventually tricks him and steals his money and returns home. I thought it was dreadful. But it kept nagging me. What if the daughter loved the phantom? Why was the young man a phantom?  So I started with the debt idea, and that the logger's daughter would marry the phantom without discovering he was a phantom. And had a lot of fun creating the basic mythology in the world, adding dragons, deciding on what customs I wanted. I wanted it to be noticeable Korean in tribute to the sources that inspired me.
Eun Na and the Phantom has some wonderful artwork developed for the characters. Can you tell us a little about the process of extracting Mao from your imagination, and having him visualized so beautifully in the illustrations?
Aww, thanks.  I basically tried to draw Mao myself and I reached out on Deviant art, as well as on facebook to artists. I selected two and pretty much told them what I wanted and said "show me what you can do." It was talking with them that it really happened.  I couldn't be happier with the art. Now I just need a clay figurine for the mantel, and maybe a plush…
Mao was a lot of fun to write, and I've been pleasantly surprised and pleased to see him so loved. Mao was truly inspired, because he just really had a life of his own. The story really needed him too.
Can you tell us about your future plans for Eun Na and the Phantom?
I'm planning to indie publish late winter/early spring as an ebook.  The paperback I hope to have illustrated, but it really depends on if the art prints well using a POD service.
I did shop around, and had a few nibbles. But the general feedback was while they enjoyed the story, I needed to take the Korean out to make it marketable as Asian fantasy doesn't sell.
Are you working on any other stories at the moment?
Yes I am. The coolest thing (to me) about writing and exploring the ideas is I get questions of things to look up and research. And since I would love to someday write Joseon Romances  (not unlike sweet Regency Romances), although I'm writing fantasy right now, all this digging and world creating will help me learn about Korea.
If you could travel anywhere, where would you go and why?
I bet anybody reading this far is going to think Seoul, South Korea. And yes, I would love to go there someday. But I've barely begun to learn Korean, and right now, I really want to travel with my family.  So if I today I could travel anywhere, I would pick Salt Lake City, Utah. And the why is because I could take my kids. I could take them to Temple Square, we could ride the light rail. We could go to Thanksgiving Point and check out the Natural History Museum and the dinosaurs.  The last time I was there it was a very new and small museum. And we could see the Ocean Aquarium in Salt Lake.  I could take them to the Mount Timpanogos Temple at night and show them where it looks like the mountain pinches the moon as it rises.
What is your most memorable moment on Wattpad?
Let me think… you know, I think it's the little moments when a reader leaves a comment about how much they loved your story. Or they say a character is so awesome they love them. (And even when they cheered when the bad guy gets his reward.)
What books have most influenced your life most?
This is a bit of a hard one.
Beat the Turtle Drum by Constance C. Greene is one.  "Nothing will ever be the same again. Joss is dead," is a line that really stuck out for me that I remember it years later. It could so easily be, "Nothing will be okay again." Because that line is so true to what you feel. I was 9 when my sister died suddenly in an accident. Nothing is, or will be the same.
I'm sure I read others, but other significant titles that really shaped my entry into wonderful world of books include: A Summer to Die by Lois Lowry, and Nobody's Fault by Patricia Hermes. From a short period of time that I vaguely remember living, yet is etched so permanently in time with such loss and sorrow, these books carried me though.