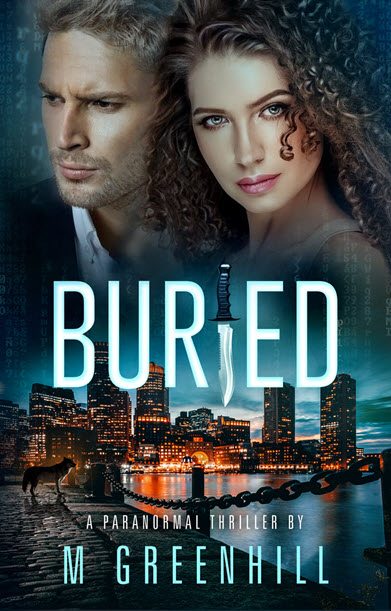 Buried
One Serial Killer. Two FBI Agents. One wants to bring the killer to justice, the other wants revenge. But can they get to the killer first to make sure an earth-shattering secret is kept hidden?
Hate. Contempt. The only emotions Murphy O'Neill is capable of. Hate for Elijah, the Werewolf who brutally and savagely killed his mate. Contempt for the Alliance, who allowed the murderer to escape.
A string of gruesome slayings in Boston points to Elijah's return, and Murphy is determined to track him down and make him pay for destroying his life. The one thing stopping him? A mouthy, opinionated FBI agent who just can't be told to mind her own business.
Twenty years ago, the Boston Wolf Killer suddenly disappeared without a trace. The killings stopped and the city began to breathe again. Kaitlyn Quinn's father, a detective with the Boston PD, was the last victim before the police and FBI lost all trace.
Special Agent Quinn has been assigned to the FBI's task force to track this killer down. For Kaitlyn, it's personal. She intends to bring her father's killer to justice no matter the cost. Even if it means teaming up with an ice cold, emotionless agent from the FBI's elite Critical Incident Response Group. Everything is not as it seems, and Kaitlyn is thrust into a world she didn't know existed.
To catch the psychotic killer, Kaitlyn and Murphy must put aside their animosity and navigate the thin line the separates their two worlds.
Buried is the second thrilling book in the Masked series with romantic elements and heart pounding twists that will keep you on the edge of your seat.
Publisher Name:
2 Little Monkeys
Simultaneous Device Usages:
Unlimited
Enhanced Typesetting:
Enabled